Preventable travel risks; theft and violence?
In the wake of the tragic death of a British man in Argentina [1], killed during a robbery outside his hotel, a considerable number of articles relating to this incident and travel risk have been shared and commented upon across social media, especially LinkedIn.  Shortly afterwards, another article was posted in which a similar occurrence happened to American tourists in Chile [2], but without the fatalities.
In the last few weeks we have been reviewing the content for some custom courses we have been preparing for clients and the following lines stood out in relation to the news above:
Packing/Clothes:

Avoid clothes, accessories and jewellery (even if fake) that make you stand out or appear wealthy.

Airport arrival, meet & greet:

Insist that no more than your surname is on this sign – be discreet.

[referring to your driver's welcome sign, if you have pre-booked a driver]
Rules of reaction/Be a survivor:

Nothing is worth being seriously injured or killed. If there is a direct threat to your life comply with all demands…
Successfully criminal tactics can spread quickly around the globe and the two robberies mentioned are remarkably similarly – target selection starting at airport arrivals and high-end watches being the desired loot.  Do your travellers know the 50 words of advice above?
Safe travel isn't a black art; you just need to think how you might pass through a less salubrious neighbourhood of the city you live or work in and apply those principles when you are abroad.  If you don't draw attention to yourself through what you are wearing, displaying or how you are behaving, whilst remaining aware of your surroundings, chances are that you will not be a victim of crime.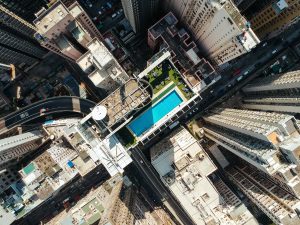 Extreme violence invariably gains a lot of column inches and makes us reassess our travel plans, however the statistics rarely back up the 'irrational' fear that the media generates.  One tragic story of the Christmas period concerned 3 family members who drowned in a pool on holiday in Spain.  We very rarely fear hotel swimming pools, but year on year they prove to be one of the biggest killers of travellers [3].
When assessing travel risks, don't be put off by news reports; instead think what you might be able to do differently to prevent that happening to you or your travellers; remember that these incidents happen in the major 'low risk' cities too [4]. Many travel related incidents are preventable through preparation, behaviour and good situational awareness.  Situational awareness is also one of our key defences against accidents.  We don't all have high-value items that can be stolen, but we all travel in vehicles and most of us use hotel pools when the opportunity arises.
How criminals target travellers, from our foundation Travel Wise course.
---
[1] https://news.yahoo.com/argentina-gang-held-welcome-signs-200941930.html
[2] https://www.dailymail.co.uk/news/article-7841221/Three-American-tourists-attacked-armed-robbers-arrive-luxury-hotel-Chile.html
[3] The state department has comprehensive figures about US deaths abroad which includes drowning.  https://travel.state.gov/content/travel/en/international-travel/while-abroad/death-abroad1/death-statistics.html (downloading figures between Jan 2017 and Jun 2019 there were 1875 deaths abroad including 298 deaths by drowning, only just eclipsed by homicide at 339 (vastly skewed by Mexico) and car accidents 321)
[4] https://www.dailymail.co.uk/news/article-7856569/Rolex-robbery-spree-Paris-police-warning-20-luxury-watches-stolen-weekend.html