About Us
Founded in 2015, beTravelwise is passionate about creating customized and engaging content for their clients. We specialize in Online Travel Safety & Workplace Security Training and are the leading experts in this field. We have the pleasure of working with a diverse group of organisations across various industries globally, including 70 of the Fortune 500.
Select a team member to read their bio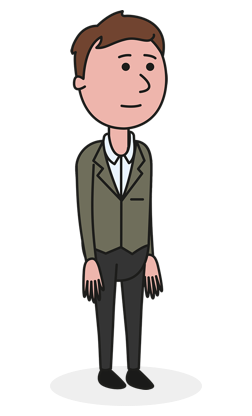 Andy Prior
Director
Andy co-founded beTravelwise in 2015 and is passionate about the niche world of Online Travel Safety & Workplace Security Training. He has extensive experience in implementing online training programmes for Fortune 500 clients across various industries globally. Before beTravelwise, he spent 3-years at International SOS and Control Risks as their training lead for EMEA as well as 6-years as a British Army Officer. He is an avid traveller and has been to 91 countries worldwide. He has a BA (Hons) from Newcastle University, a MA from CASS Business School and is a Certified Protection Professional (CPP).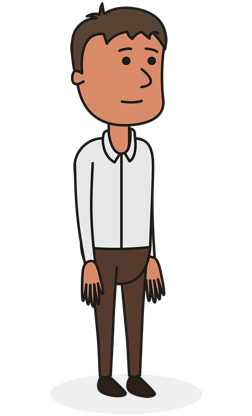 Saul Shanagher
Director
Saul developed a flair for travel safety training after working at International SOS, first as a regional training manager and then as their global head of travel security training. This field perfectly combines his passions for travel, training and security. He developed a deep understanding of risk management and training to mitigate risk during an extensive security and military career. Leading youth volunteers on jungle expeditions taught him to make risk-related training more accessible and engaging.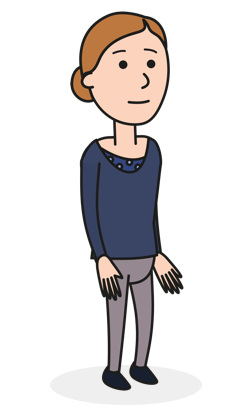 Immy Marangio
Office Manager
A lifelong passion for travel and adventure has led Immy to the world of Travel Risk Management where she has joined the beTravelwise team as Office Manager to help the smooth running of this exciting, growing business. As a former tour guide, business communications trainer and sales person and elearning script writer, she has held a variety of roles which come together in travel security training. She has a BA (Hons) from the University of Reading and currently combines family life in Italy and the UK with as much sailing as possible.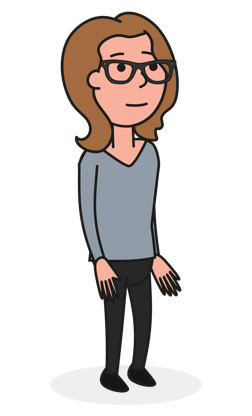 Justine Oliver
Account Director
Justine has extensive global expertise in the travel security industry. For the last 18 years, including 14 at Control Risks, she has advised multi-nationals, NGO's, media organisations, educational establishments, companies and individuals how to operate safely abroad. Outside work Justine has a passion for travel; trips have included sailing back to the UK from Hong Kong with her future husband in a 31 foot yacht, spending 5 months riding the Inca trail from Argentina to Bolivia having bought 3 local Argentine horses and has recently returned from a 6 months overland drive to Iran with her husband and kids in a 1957 Land Rover. Justine has travelled in over 60 countries and resides in France.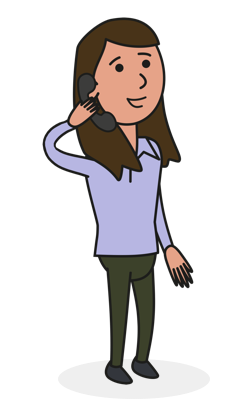 Caroline Westlake
Business Development Manager
Caroline has always had an interest in adventure and travel. Working in different roles means Caroline has experience in sourcing and implementing training along with years of sales experience. She has a BSc (Hons) from the University of Reading and when she's not working you will normally find her cooking something in the kitchen.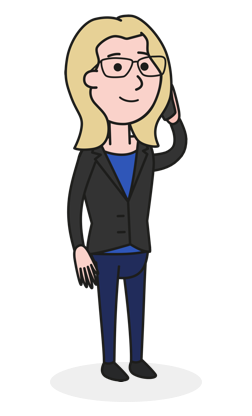 Sandra Taylor
Business Development Executive
Sandra has many years' experience in the training and education industries, including 6 years with Research Machines and 7 years with National Instruments. She also has several years' experience as a Business and Training Consultant where she advised SMEs on employee training and skills development. Sandra enjoys travelling and has visited many countries including Kenya, New Zealand and South Africa.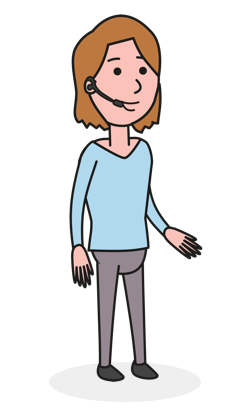 Mel Falconer
Business Development Executive
Mel's thirst for adventurous travel was first ignited with a month-long expedition to Venezuela as part of a school team. Since then she has gone on to explore six continents by foot, rail, boat and Grey hound bus. Now with two young sons, exploring new destinations has gotten a lot closer to home! With a consultative approach, she has many years of experience in relationship building and collaborative problem solving in travel, hospitality and education. Mel has a Ba (Hons) in American Studies from The University of Reading and a PGCE from Kingston University.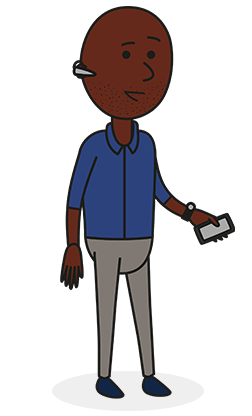 G. Michael Condé
Business Development Executive
Michael has many years of experience in business in the US and Southeast Asia. He has a background as an entrepreneur, educator, technical sales professional, and 20 + years of relationship management and customer service experience. He is a professional with an engaging personality and excellent communication skills, no matter where the customer conversation takes place. He has excellent relationship-building skills and is passionate about building diverse, collaborative relationships. Outside of work, Michael enjoys traveling (visited 40+ countries), cooking and his family time.
The Advisory Board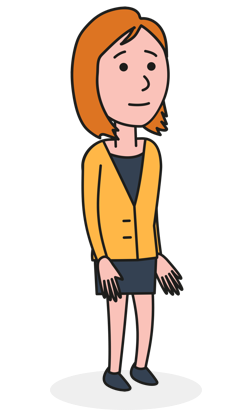 Dr Sophie Harwood
Women Traveler Advisor
Sophie specialises in travel risk mitigation strategies for women travellers. She is passionate about other cultures and has lived and worked in Zimbabwe, India, China, France, the UK and the USA. She has worked as a security risk analyst for a Fortune 100 investment bank and as a training manager for a travel security consultancy. She has a doctorate from the School of History at the University of Leeds (where her work focused on women and warfare) and she is currently an independent researcher based in Berlin, Germany.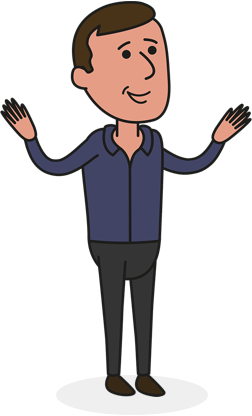 Jeremy Wilkes
LGBT+ Traveler Advisor
Jeremy brings a passion for global business collaboration to his advisor role. He has held Blue Chip Change/Programme Director roles within the travel, utility & consumer sectors, building on an earlier military career. At British Airways he led regional customer service development in East Africa and, back in London Head office, drove the digital re-launch of the global loyalty programme. Supporting staff to perform at their very best, through close collaboration and cultural integration, is central to his philosophy. Jeremy has mentored in a number of informal LGBT/diversity groups and main hobby is leisure travel experiences with his boyfriend.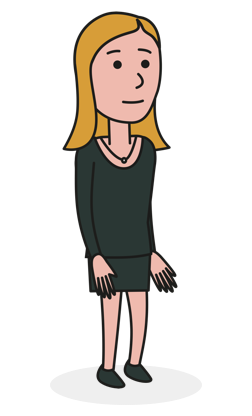 Sam Roper
Corporate Security Advisor
Sam is the EMEA Physical Security Director at Netflix. Previously she spent 6 years at Google in their corporate security department and has worked as a regional security operations manager for a global risk consultancy business. Sam has a BA in French & Hispanic Studies from the University of Nottingham and an MA in International Relations from Queen Mary, University of London. She has a keen interest in Africa and the Middle East, loves travelling and has visited over 60 countries; often as a solo traveller.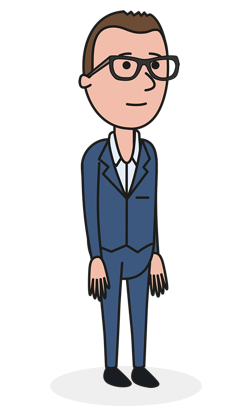 Dr Nicholas Hillier
Medicine and Travel Health Advisor
Nic studied medicine at Cambridge University and University College London. He is an experienced doctor, with emergency and critical care training, including aeromedical retrieval with the Royal Flying Doctor Service in Western Australia. Nic's passion is the great outdoors, in particular remote wilderness. He has combined his interests in providing medical support to expeditions in Central America (Belize) and Indonesia. He is Medical Director and Lead GP at The Walcote Practice in Winchester.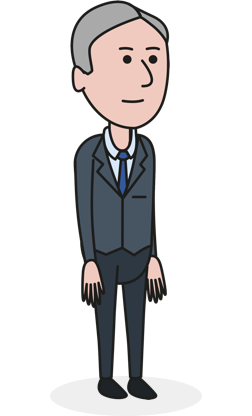 Charles Parry
HSE Legal Advisor
Charles is a practising barrister in Pump Court Chambers, specialising in regulatory and compliance law with their associated legal facets. He is a nominated counsel for the Attorney General and the CPS, having regularly conducted cases in the higher courts, including the Supreme Court and European Court of Human Rights. He represented the defendant whose appeal redefined the words in health and safety of the employer's defence of 'so far as is reasonably practicable', an essential statutory clause maintaining balance in the changing and developing world of compliance law.