The Responsibilities of Management for their Travellers – A New World
By beTravelwise's Legal Advisor:
Tom had been selected by his employers to visit Qatar on business. Tom had not been to the Middle East before; he did not know that drinking alcohol could be a criminal offence nor that homosexuality could carry the death penalty in some countries. He met an old boyfriend in Qatar, they shared an alcoholic drink and one thing led to another. Unfortunately, the hotel porter saw what was going on, they were reported to the authorities and arrested.
Entering a new era of fresh political leadership has sharpened the focus on executives in all industries to behave considerately and responsibly. Compliance omissions are also on the list. Pressure from government to attach liability for erroneous and reckless financial decisions to senior management through the Senior Managers Regime of 2015 is but one example.
Since 1974 the Health and Safety at Work Act, by section 37, has made those in management potentially liable for safety breaches where there has been connivance or neglect; many other pieces of regulatory law have also widened management responsibility. Today the political initiative leans towards prosecution, not only of those immediately responsible, but also those in management who are indirectly responsible.
In an imperfect world incidents are always likely to occur; most are avoidable but when they do it is usual that there will also be a breach of some regulation, standard or compliance advice.
How do the managers meet these obligations? The simple answer is an audit trail which demonstrates that they have addressed and responded to the duties and responsibilities the law has placed upon them. Clearly staff cannot be supervised every minute, and human frailty will mean that someone somewhere will make a mistake with possibly fatal consequences, but the risk can be mitigated, and the law places a duty on employers to ensure that such risks are mitigated.
A straight forward way to begin addressing these duties may be achieved by appropriate training. Such training needs to be supported by records of suitable updating and staff exposure. Since 1999, the Management of Health and Safety at Work Regulations (regulation 13) require employers to ensure that employees are provided with adequate safety training. This Act also requires employers to ensure the welfare of their employees when at work.
Whilst training may be perceived to be an unwelcome burden on a business already fighting budgets, the possible consequences of breach of the law can be worse, including imprisonment for those found to be personally liable and heavy fines. Penalties may go up to two years' imprisonment and unlimited fines.
The principles covering the levels of fines have also changed in recent years. Increasingly echoing perceived public disquiet at poor management, judges are guided to set the level of fines in the context of the turnover, not the profit, of the business.
This changing environment for management poses potential threats not always widely appreciated. But the downside of a catastrophic failure, prosecution and penalty to a business could be terminal.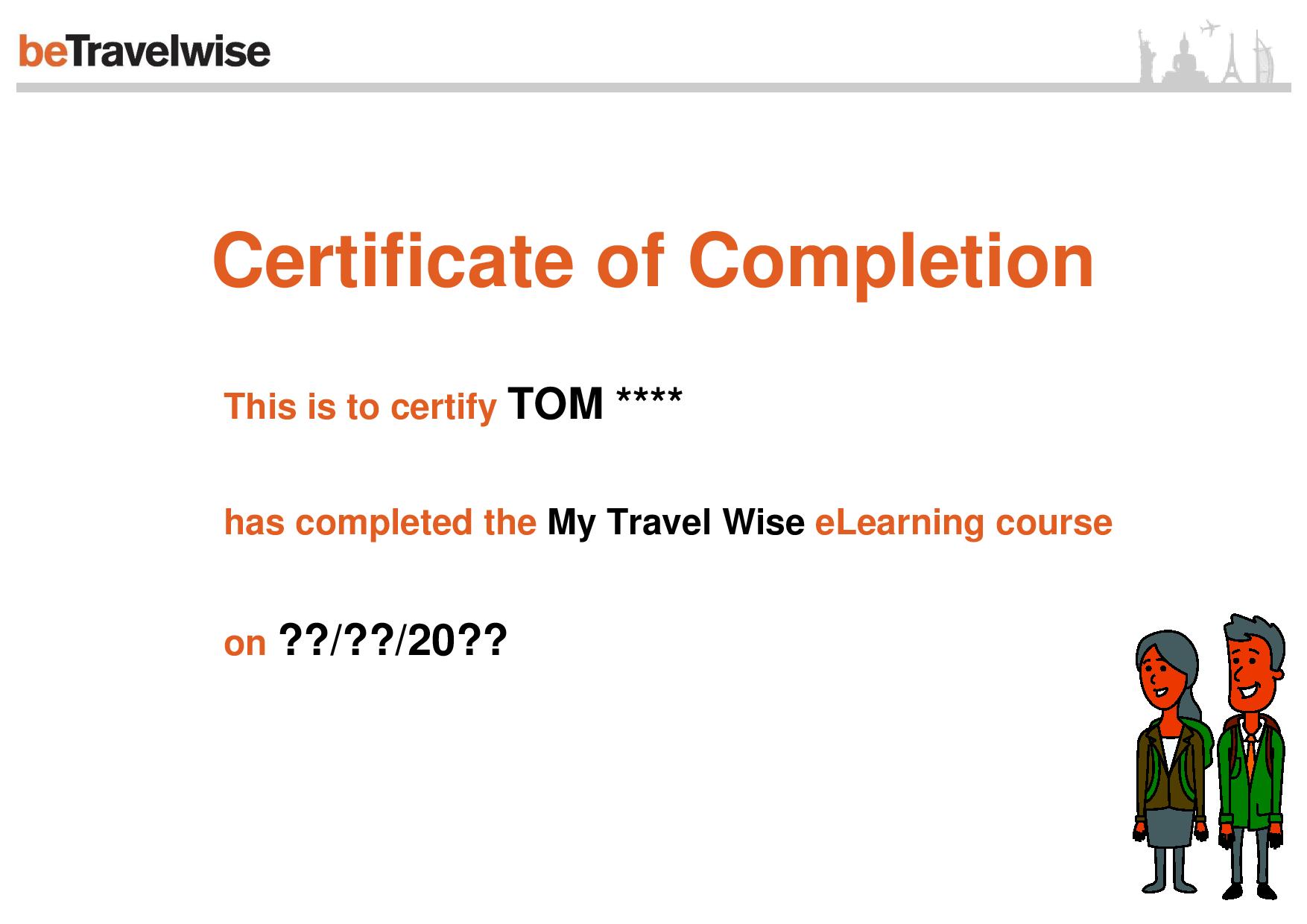 Returning to Tom, his trip would probably qualify as work, and the management would be likely to be investigated to discover to what extent the employer's support had failed him. What training had he received, was the training appropriate and up to date, what information had he received regarding behaviour in foreign countries, the list goes on. Only by an appropriate regime of training and audit trails to demonstrate that management had taken reasonably practicable steps to assess and avoid such an incident can the management of a business begin to defend an inquiry into their own culpability.
Author: Charles Parry is beTravelwise's Legal Advisor. He is a practising barrister in Pump Court Chambers, specialising in regulatory and compliance law with their associated legal facets. He is a nominated counsel for the Attorney General and the CPS, having regularly conducted cases in the higher courts, including the Supreme Court and European Court of Human Rights. He represented the defendant whose appeal redefined the words in health and safety of the employer's defence of 'so far as is reasonably practicable', an essential statutory clause maintaining balance in the changing and developing world of compliance law.