October 2019 Newsletter
Welcome to beTravelwise's 1st newsletter. We hope you enjoy our top 3 headlines.
1. New Website Launch
Since beTravelwise incorporated in March 2015, driven by client demands, we have quickly adapted and expanded our products and services to ensure we remain the market leader in travel safety and security awareness training. Please spend a few minutes browsing our new website to learn more or simply watch our short explainer video below for a quicker snapshot.
2. Best Practice in Travel Risk Management 2019
In December 2018, we hosted The Future of Travel Risk Forum in London. We published the following white paper to share up-to-date information and best practice based on the findings and feedback from the forum. Please click here to read the white paper in full.
3. New Office in Savernake Forest
As we expanded, we needed a bigger office! Early in 2019, we moved into our new office at Warren Farm in Wiltshire as seen in the below picture! We welcomed Immy to the team in early 2019. You can see all our bio profiles here.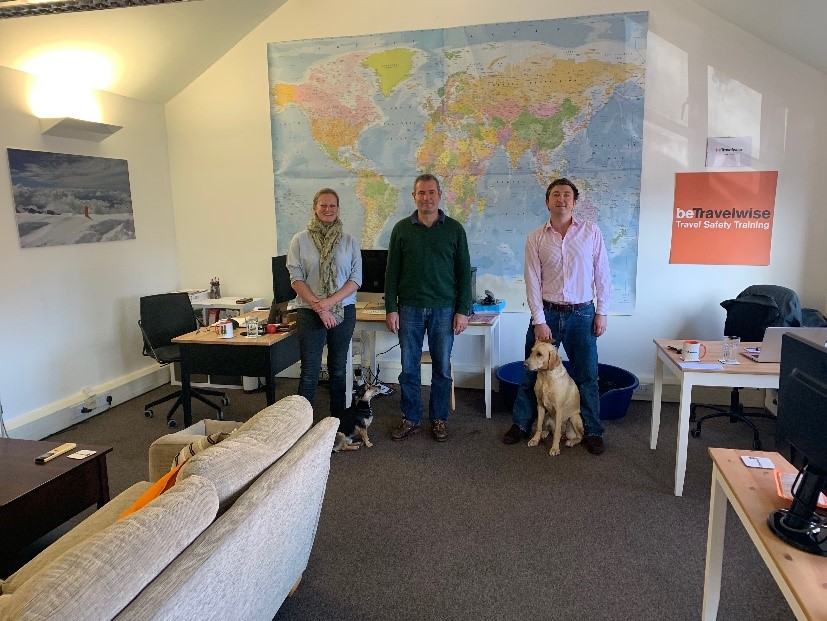 That's it but please contact us if you have questions or require any support with your Travel Safety & Security Awareness Programs!