Kidnapping and Business Travellers – keeping it simple
Managing kidnap risk is a specialist field and exposed organisations will likely have arrangements at the strategic level with bespoke insurance and security companies to address this concern. Whilst business travellers should not necessary know about these arrangements, awareness training should still be a key aspect of risk management. The approach should be unalarming, realistic and pitched for the business traveller – anything complex is simply going to wash-over.
Kidnap for Ransom – a low risk
In relation to overall travel risk, the threat for kidnap for business travellers is low but there are certain countries where the risk is heightened as indicated in the map below. It is worth noting, even in these areas of high risk, the majority of people who are kidnapped are local nationals not business travellers – taken for financial gain and not political leverage.
When communicating travel risks to employees, concerns must be put in perspective – it is more likely a business trip is going to be disrupted from an employee running to the toilet (due to travellers' diarrhoea) than them running from a potential kidnapper.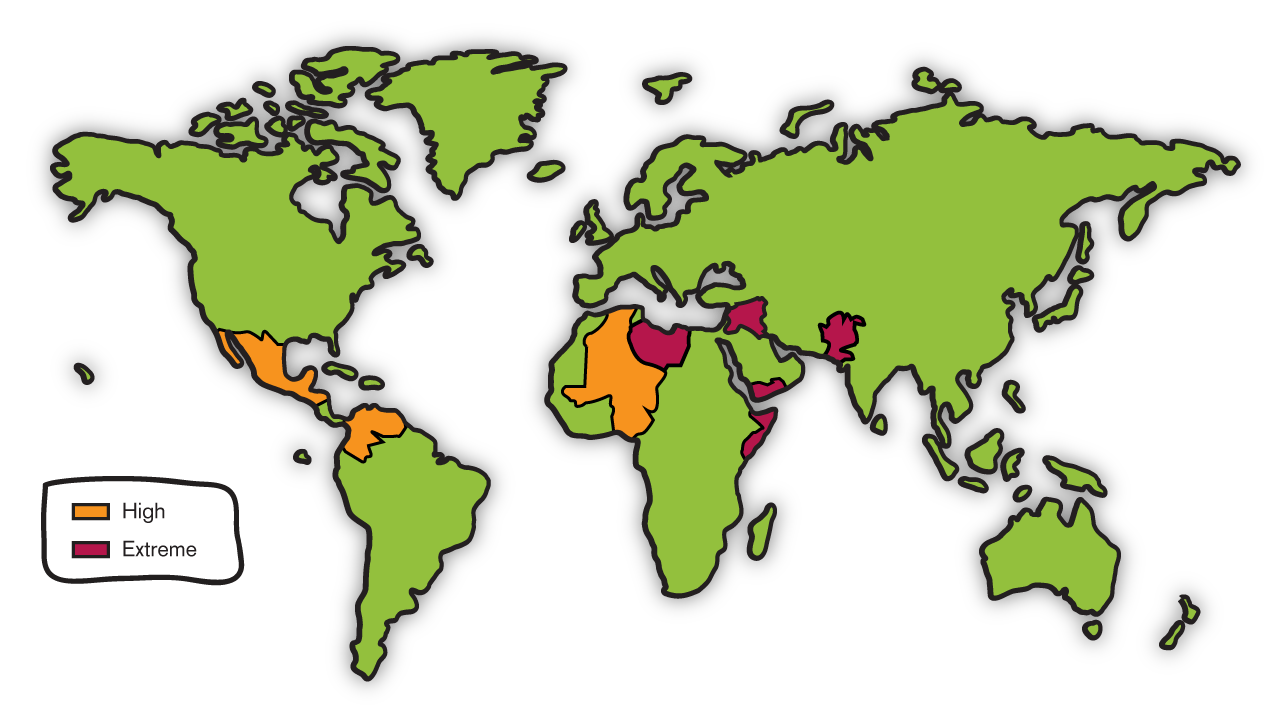 The following 60-second clip outlines the basics of kidnap for ransom as well as giving you an awareness of how to reduce this risk if required.
The above clip is part of the Incident Wise course – part of a suite of risk based travel safety eLearning courses.