February 2020 Newsletter
Welcome to our first newsletter of the 20s!
1. New Videos Released
– Access Control & Tailgating Awareness
– Preparing for and Reacting to Earthquakes
– Preparing for and Reacting to Storms
– Ethnic & Religious Minority Travellers
– Workplace Fire Safety
Our latest animation raises awareness of the importance of access control and how tailgating occurs and why it is important to be mindful of people trying to gain entry to the workplace.  Workplace Violence and Active Threat Prevention programs necessitate employee awareness and compliance with building access control systems; our short animation shows them common tailgating methods thereby encouraging them to adhere to correct protocols.
Please click below to watch our Access Control Awareness video.
2. Workplace Security & Life Safety: New elearning course to be launched at ASIS Europe
Over the last few years we have been working with clients on workplace security & life safety topics. These topics have now been wrapped into our first Workplace Security & Life Safety elearning course which we will launch in April.
The course is designed to ensure all employees are prepared, aware and ready to mitigate and/or respond to reasonable risks in and out of the workplace. Clients can pick and choose their specific topics, but the core course covers: Security Structure & Support, Situational Awareness, Access Control, Natural Disasters, Fire, Medical Situations, Public Disorder, Terrorism, Travel Security, Reporting and Incident Management.
Like all our courses, it can be easily customised to reflect your branding, policies & procedures and specific industry risks.
This image is a still from a client's customised Fire Safety video used within their course.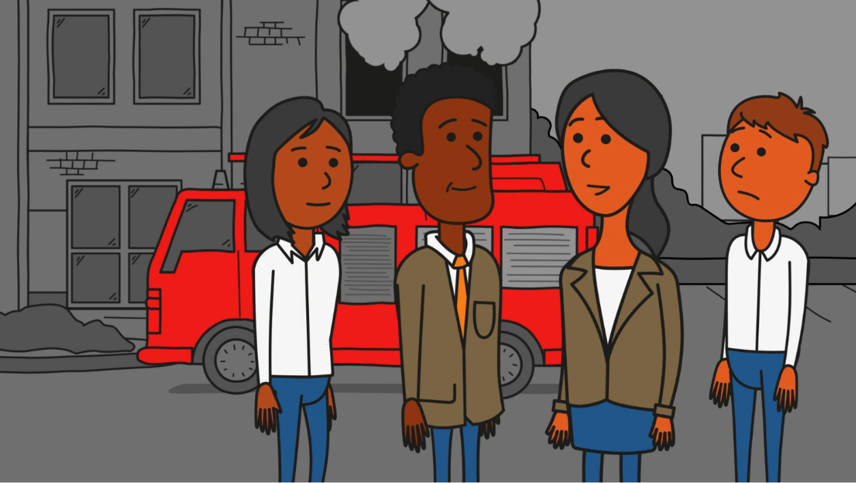 3. Video Updates: Diversification and Content Review
– Active Shooter (various)
– Situational Awareness
– Terrorism (incl vehicles)
– Kidnap for Ransom (preparation and survival)
– Women Travellers
– LGBT+ Travellers
– Travelling with IT
– General Cyber Security Awareness
– Workplace Violence
As our video library grew beyond travel, the subject matter became increasingly about how an individual employee might behave in any given situation, rather than what event might befall them.  We realised that we had to revisit our animations to better represent the diversity of our global clients' workforces and have been working hard to update our animations to reflect this.  Concurrently we have been reviewing our content to keep pace with changes in attitudes and risks since their initial development.
By way of example, our Women Travellers video has been diversified and the advice updated by Dr Sophie Harwood, our Women Traveller Advisor. Please click below to watch this new video.
4. Partnership with the TRIP Group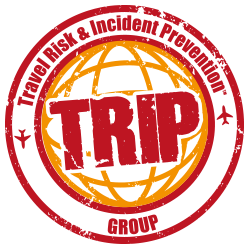 We are delighted to announce that we entered into a partnership with the TRIP Group at the end of last year.  We believe there is a great synergy between their members, masterclasses and our training and education materials.  We are looking forward to seeing how the partnership develops over the next year and look forward to meeting their members at their next masterclass (on Kidnapping Response with the pre-eminent Sue Williams QPM) on 4th March in London.
ASIS Europe is from 1-3 April 2020 in Prague and as well as exhibiting (Stand C5), Dr Sophie Harwood will be presenting in the Innovation track on Thursday 2nd April, a session entitled "Harassment during Air Travel", please click the image below for more information.

SPACE
That's it for now but please contact us if you have questions or require any support with your Travel Safety & Security Awareness Programs!
To stay informed of our updates before our next Newsletter please follow us on LinkedIn.