Considerations for employers and LGBT business travellers
Laws and attitudes towards LGBT travellers around the world can vary greatly from those in your home country. Research and preparation will significantly reduce the chance of running into problems.
In certain destinations, LGBT travellers are more likely to suffer from various forms of discrimination by members of the public, law enforcement agencies and even travel companies. There are over 75 countries where homosexuality is currently illegal or highly restricted as illustrated in the map below. Moreover, although some countries may recognise some LGBT rights they may not be culturally accepted.
Although in the corporate setting, sexuality and gender should not have any bearing on work commitments; managers and travellers should be aware that some employees are exposed to additional personal risk. There are a few practical steps and considerations that can help reduce this risk.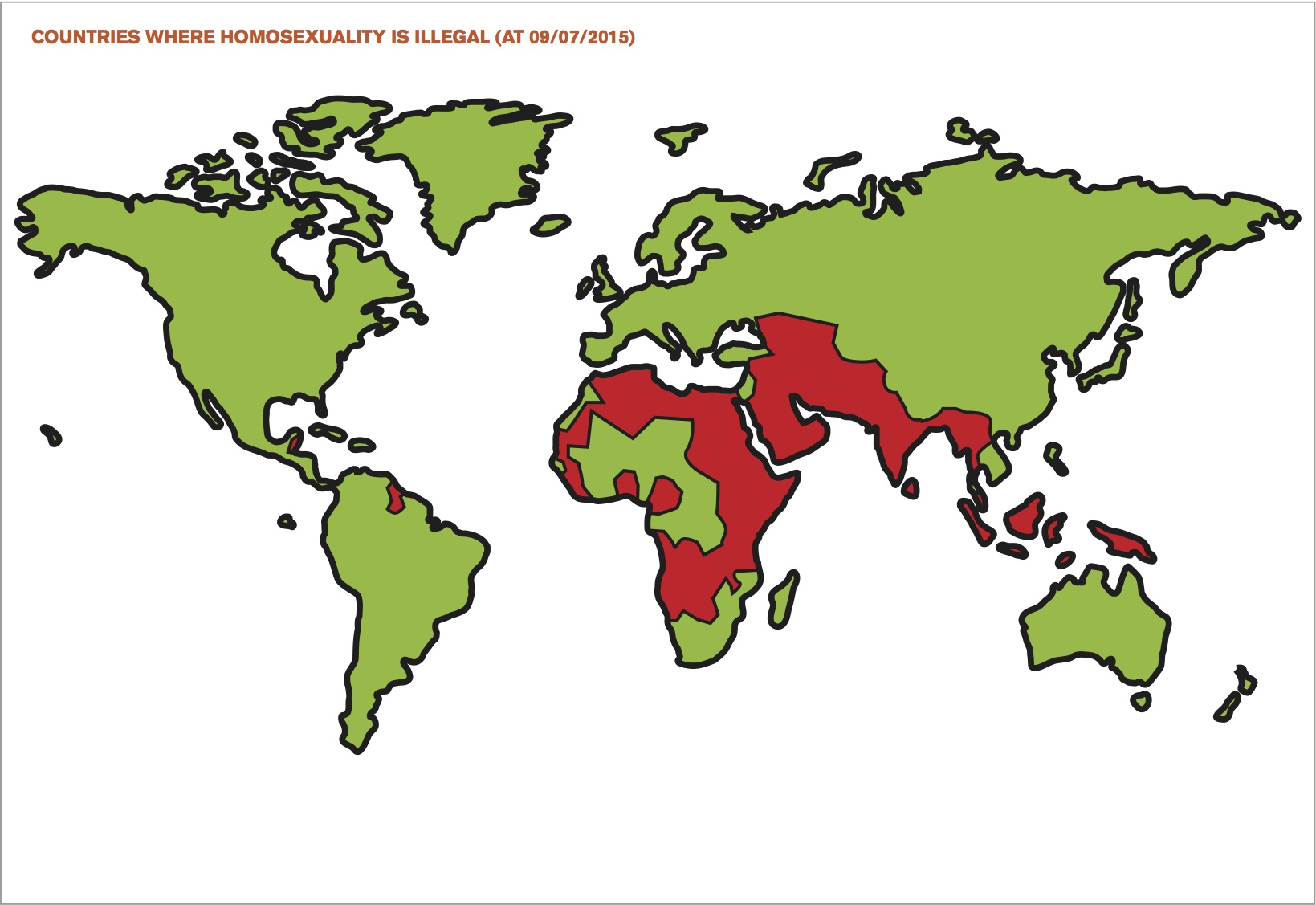 For example, employees travelling to countries with anti-gay laws or sentiment should consider keeping a low profile, as their actions and views may have negative repercussions and in a worst case scenario, can cause imprisonment. Another consideration is social media and dating apps; it is advised to hide your profile and avoid using dating apps in certain countries due to the threat of police entrapment or worse. Transgender travellers, should ensure their legal identity is up to date and their passport matches their gender identity.  It is also worth checking that all other documents match this identity too.
Where corporate LGBT travellers have an additional risk, travel does not have to be restrictive but it is important to have the knowledge and correct frame of mind before flying. Whilst we may not agree on how different cultures and societies treat different groups, travellers will generally be safer and more comfortable if they conform to the different cultures and adopt a conservative approach.
beTravewise's My Travel Wise course looks at personal preparation for travel and includes considerations for LGBT travellers.