When Business Travel Goes Wrong (and the Lessons Learned)
Five True Stories
About 99.9% of the time business travel is just like any other travel and it goes off without a hitch – maybe getting to explore a new place, hopefully meeting new people and staying in a nice hotel, or perhaps trying some new food or a new activity. But what about when things go wrong? This piece looks at a few business-trip horror stories (that *spoiler alert* turned out not to be so horrific). I can guarantee that all of these stories are 100% true, because they all come from my own personal experience – though rest assured I not only lived to tell the tale but still love to travel! These are very much the exceptions, not the rules.
Please feel free to share your own stories and email us hello@betravelwise.com : we may contact you to publish some of them in a follow-up feature!
Story #1: Stranded in Chicago because of a storm
I was due to fly from Chicago to New York City but a few hours before my flight I got an alert on my phone telling me that it had been cancelled because of adverse weather conditions and I'd been rebooked onto one the next day. Storms aren't within the airline's control so, unlike if this had been a mechanical error or personnel problem for example, they were under no obligation to provide me with accommodation for the night. Luckily I had a friend in Chicago and I stayed with her for the night. The next day I arrived at the airport, only to discover that my flight had been cancelled again (due to the on-going storm) and once again I had been booked onto a flight the following day. However, I really needed to get back to NYC this time, and unlike the day before there actually were flights leaving (just half had been cancelled). Having spoken to two airline representatives who told me I had no choice but to wait until the next day, I eventually spoke to a third who was more sympathetic to my plight and managed to rebook me onto a plane leaving that day. I was back in NYC a few hours later.
Lessons Learned:
Sign up for text or email alerts from your airline – they may seem like a marketing scam (and sometimes they are) but they can often provide helpful advanced notification of changes to scheduling before you set out for the airport.
Work your local network – don't be afraid or nervous to reach out to friends or colleagues for help. They may not realise you're in trouble, but most people are more than happy to assist in a sticky situation.
Seek out helpful people – some people just seem to enjoy the power of saying no, and others enjoy the power of saying yes. If you come up against one of the former, walk away and try and find one of the latter – it usually works.
Story #2: Handbag stolen in Vienna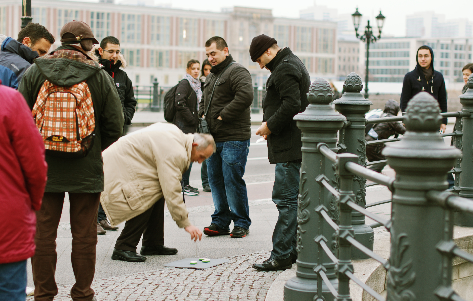 This was a classic case of poor decisions on my part as a traveller. I was changing hotels in Vienna and so I packed up all my luggage and took the tram across town with a colleague. I had put all my valuables and travel documents into my handbag, which I then put on the floor between my feet. I was so distracted chatting to my colleague that I didn't even notice someone take my bag. When I did realise, it was too late. I alerted the driver and the police, and eventually the bag was found dumped in a bin at a station about a mile away. My phone, wallet, iPod, and passport had all gone (of course), but my jewellery was all still there (I had put it in my make-up bag, which they had obviously discarded as worthless). I went to my hotel as planned and they were wonderful in helping me coordinate with the police and the British Embassy to report the incident and get replacement travel documents. They also helped me call my bank to cancel my credit cards and they waived the usual requirement to provide copies of passport and credit cards at check-in as the police report stated these had been taken.
Lessons Learned:
Even the safest of destinations can still be risky: Austria is one of the safest countries in the world, but it's not immune from petty crime.
Remain vigilant at all times: I felt a false sense of security because I was chatting with a friend, enjoying myself, on a nice easy tram ride. I let my guard down – which made me vulnerable – and a petty criminal took advantage of that.
Keep your valuables on you, not just near you: it's not always enough to put everything in a bag and then keep the bag near you. If possible, either use secure bags (with inner zips for example) and wear them across your body, or consider coats with inner zipped compartments. Whatever your choice, keep close watch.
Disguise valuable as something else: if my jewellery had been in a jewellery box, it would have gone along with everything else. The same goes for laptops in laptop cases, or passports in passport holders. If you can, don't advertise what you have. Disguise your valuables as less-desirable items wherever possible.
Report incidents to the police: not only were the police able to track down my bag for me (which contained other items apart from those taken), but their official police report helped me at my hotel and meant that I was able to make a claim on my insurance for all losses incurred.
Ask your hotel for help: they will often have local contacts and be able to advise you on the best course of action with relevant local knowledge.
Story #3: Detained in Dubai airport because of incorrect travel documents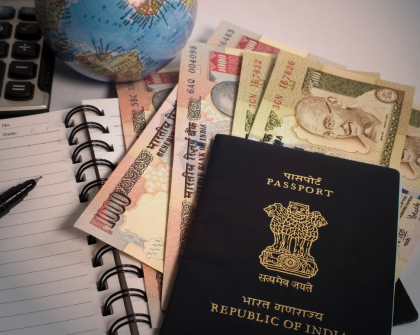 This happened to me the week after the Vienna incident in Story #2. I was scheduled to go to Dubai on another business trip, but I had not yet received my replacement passport (these typically take 4-6 weeks to process) so I had been issued with an Emergency Travel Document (ETD) from the British Embassy in Paris (where I was living at the time). However, although it was specifically issued for this trip to Dubai (they are only valid for a single trip), and had printed on it the date of flight and destination, when I arrived in Dubai they stated that they did not accept ETDs. They said I would have to fly home again and could only return once I had my new valid passport. However, when I spoke to the airline to get a return flight, they then declared that my ETD would not be valid to board a flight out of Dubai. So I could neither leave the country, nor enter it. I called the British Embassy but the office was closed for the day (and the replacement number provided did not work, while another office I spoke to said that they had no jurisdiction to assist). At this time I was working for a company that had a Travel Security Assistance provider (International SOS and Control Risks) so I called them and thankfully they were able to liaise with the Dubai authorities and the airline to get me back to Paris a few hours later.
Lessons Learned:
It is your responsibility to check the travel document requirements for your destination: I had thought the British Embassy (who issued me my ETD) would check this, but this was not the case. Check and double-check as requirements can change without warning.
Know the limitations of your embassy or consulate: while I had had a good experience with the British Embassy in Vienna, my experiences with the embassy that issued me with my ETD and the embassy in Dubai were not so good. Have a list of people who can help, not just one.
Check to see if your company has an internal security department or an outsourced assistance provider. A lot of large organisations not only have travel insurance but have travel assistance providers, too (companies such as International SOS, Control Risks, AXA etc). These companies have 24/7 helplines that connect you with experts to help in travel emergencies. Some organisations even have in-house internal departments that manage this, too. If unsure, check with your HR department.
Story #4: Luggage left in the trunk of a Hong Kong taxi
Again, this is another story that involves multiple mistakes on my part, all of them easily avoidable. I was transiting through Hong Kong on my way back from Singapore to Paris. I had a long layover so I decided to go into the city to visit some friends. I had previously lived in Hong Kong for three years and never once had a single problem, plus I was very tired from a long week of work and travel, so I was not as vigilant as I would usually be. I put all my luggage (including my hand luggage) in the trunk of the taxi. When I arrived at my friend's house I got out of the taxi, paid, and then completely forgot about my bags until about half an hour after it had driven away. Farewell to my luggage, laptop, passport, everything. Once again I found myself at a police station reporting the loss (it was not clear at this stage if it had been intentionally 'stolen' or an honest mistake), at the British Embassy to get a new passport, calling my bank to cancel my credit cards, and calling my Travel Assistance Provider to help reschedule my flights. (My opinion now is that the driver may have accidentally driven away, but he then intentionally kept my belongings. Usual protocol for left items in taxis is to hand them in to the taxi depot or a police station; I had reported my items to both places but nothing was ever handed in). Because this was my second ETD within six months (and the second loss of my passport) I had to undergo extra checks at the British Embassy as I was now red-flagged as a potential security risk. Thankfully I had previously scanned and securely emailed to myself all my essential documents (passport, birth certificate, proof of address, proof of employment) so this was relatively painless, though it did mean I had to wait nearly three days to eventually be issued with the ETD.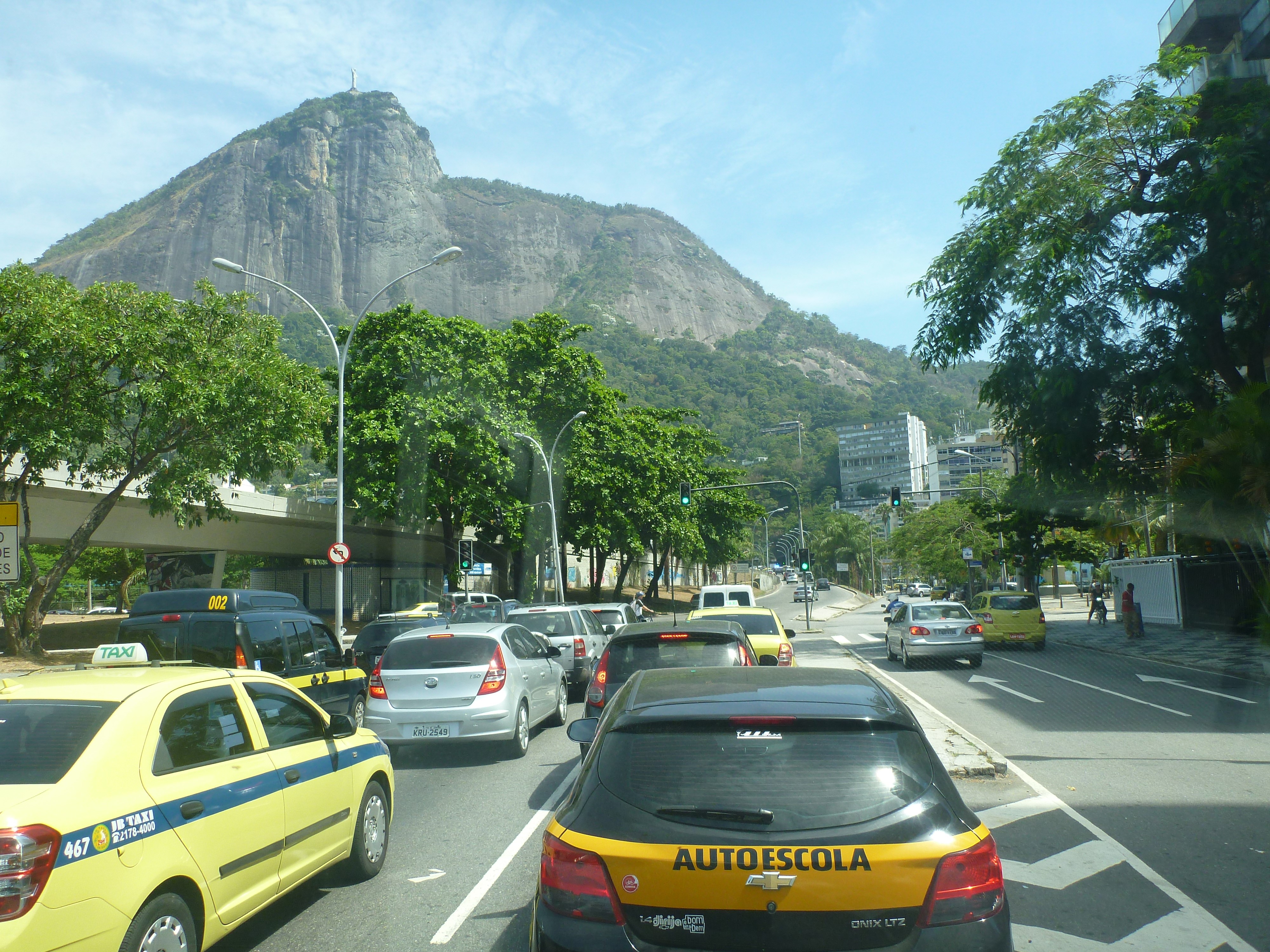 Lessons Learned:
Only pay for your taxi once you have exited the vehicle and recovered all of your personal belongings. Check and double-check all compartments.
Never put valuables in the trunk of a car, no matter how safe or reliable the vehicle or the environment.
Always ask for a receipt from taxi drivers – you never know if you might need to contact them. I hadn't asked for one (because it was not a business expense and it was only a few dollars anyway) but if I had, I would have had the name and registration of my driver and could have very easily had the taxi company contact him directly.
Make sure your electronics are encrypted and password protected. I was travelling with my work laptop containing confidential client information, but thankfully it was fully encrypted and password protected so that none of this information could be accessed by non-authorised individuals.
Keep copies of your essential identity documents in an encrypted secure online repository that you can access from anywhere. Hard copies can easily be lost, stolen or damaged, but being able to access them from anywhere with an internet connection can save you a lot of hassle.
Story #5: Food poisoning in Lisbon
Despite having lived and worked for years in various countries across Asia and Africa, the only time I had proper food poisoning was on a five-day trip to Lisbon. I am still not totally sure what caused it, though my suspicious falls on a seafood paella or possibly some fruit I had bought from a local market. I woke up at about 2am and began vomiting, which then went on every hour for nearly 24 hours. After that I was incredibly weak but determined to get home as my flight was scheduled that afternoon. I first visited a local GP who gave me rehydration salts and charcoal tablets. I then called the airline to discuss my concerns and they were brilliant: they gave me the option of changing my flight or going ahead but with extra precautions. I chose the latter. They arranged for someone to meet me at the airport with a wheelchair so that I didn't have to walk; they helped me with check-in, took me through security, and took me to the gate. They gave me a seat on the aircraft close to the bathroom, and throughout the flight checked on me and brought me constant bottled water. Once landed, they again had a wheelchair waiting, helped me collect my bags, and only left me once I had been picked up by my driver.
Lessons learned:
Stick to the "boil it, cook it, peel it, or forget it" mantra, and be particularly cautious with meat, seafood and dairy produce.
Seek medical advice from a licensed medical practitioner (not just Web MD or a friend – everyone is different).
Postpone travel if you can, but if not, call the travel provider and see if they can provide assistance in making your journey as comfortable as possible. They already provide extra assistance for a variety of medical conditions as standard, as well as for families with young children or the elderly, so it's really not an inconvenience or unusual occurrence to ask for special treatment if you need it.
These are but a few of the stories I have (I will save the ones involving bomb-scares and indeed actual bombs for another day) but now it's over to you! Can you relate to any of these? Would you have done something differently? Has something similar happened to you? Please email hello@betravelwise.com and get in touch.