beTravelwise in The Associated Press – The Future of Travel Risk Forum
LONDON–(BUSINESS WIRE)–Nov 8, 2018–Personal risk during business travel will be examined in newly launched Future of Travel Risk Forum with panels of industry specialists, taking place on 5th December 2018 at RIBA in Central London.
The forum will provide an arena to share current and relevant thinking about how travel risk management programmes look after the individual needs of business travellers.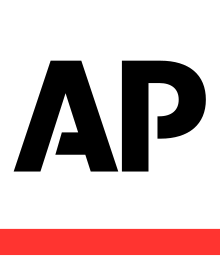 In the wake of #metoo and #travelingwhile, and with surveys such as the recent GBTA , organisations are increasingly asking what they can do to ensure the safety of their travellers.
beTravelwise's advisory board have been working with travel risk managers from leading companies to develop ground breaking initiatives to minimise personal risk faced during business travel, and wanted to share their findings with a wider audience.
Sam Roper, Regional Security Manager at Google, who has recently joined the beTravelwise advisory board said, "This forum is an excellent way for us to find out what an implemented programme looks like and to hear about the drivers and obstacles faced in implementing it."
As travel risk management programmes have matured there has been an increasing focus on the risks that individual travellers may face based on a factors such as gender, sexual orientation and race. The forum will explore these factors during panel discussions with leading companies who have been developing ground-breaking programmes.
Mark Frary, the business travel writer and author, will host the day and maintain the theme through the panel discussions, including recognising bias in TRM, implementing a programme, medical risk and modern risks and technology.
More information , including panellists, and registration details are available on the forum website www.thefutureoftravelrisk.com. Any profit from the event will be donated to the Suzy Lamplugh Trust to help them continue their excellent personal safety advocacy work.
Original Link for The  AP News: https://apnews.com/dbca01c43fc145f1b1710ade33b87804
ENDS
The event was created by beTravelwise, the travel safety training and education specialists, whose courses and videos help clients educate their travellers about the travel risks they may face and how to avoid them. Their content covers the key considerations for health, security, culture, road safety and understanding and mitigating personal risk factors.
View source version on businesswire.com:https://www.businesswire.com/news/home/20181108005653/en/
CONTACT: beTravelwise
Saul Shanagher
Director
T: +44 7515 674554
E:saul@betravelwise.com