Return to the Workplace Elearning Course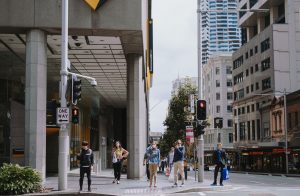 As businesses prepare their workplaces for staff to return post Covid-19 closures, there is a need to communicate to employees about the processes and measures that have been put in place.
The health and safety of the workforce is a primary consideration and our short (~10 mins) course aims to provide a framework through which you can easily communicate your organisation's policies, expectations and explain the measures that you have put in place for your workers.
Quick and Easy to Customise:
– The course is designed to be easily customised so that you can reflect your organisation's policies and measures
– Framework that can be simply rebranded with logo and colour
– Exchange all text, images & resource links
– Designed for text only translation
Easily Deployable:
– The course is published in SCORM 1.2 so it can be deployed on any learning management system (LMS)
– It is also possible to deploy the course via a website or intranet
– The course is fully responsive, so can be viewed on any device
Content Overview/ Topics Covered: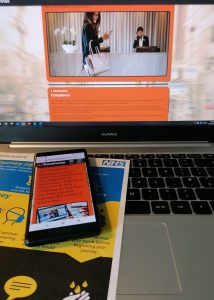 Section
Content
Introduction
Welcome
Why we are reopening the workplace
Why some staff must keep working from home
Home health checks
Protect yourself and others
Getting to work
Transport/commute options
Public transport
Physical distancing
In the Workplace
What to expect
Workplace preparation & enhanced cleaning
Team/Shift Work
Movement & people flow
Physical distancing in the workplace
Personal hygiene
Emergencies and further information
Illness
Emergencies
Reporting
More information Government & Work
Pricing
There will be a one-off price for taking this course, which includes text, image and link customisation. Text and images can be removed or added as necessary. This includes one development publish of the course prior to final release.
The price will be £7,500 ($9,500) for unlimited licenses. We aim to turn around a customised course in approximately 10 working days from receipt of client content and images.
Optional Extras
A second version of the course can be created for £1,250 ($1,584) if required for a different type of workplace or different country/region.
Translation (for text only, keeping animations in English with translated subtitles) is £1,250 per language (up to 4000 words).
Any other customisation requests will be priced on request.
Contact us to learn more.