Development Assistant, starting September 2021
beTravelwise (BTW) has a full-time position for a Development Assistant (DA) to help the directors deliver customised elearning, animations and translation projects for their clients. The role requires the incumbent to be methodical and detailed in compiling client information and comparing versions of products. The DA should be confident in using a range of software packages and willing to learn new ones as required.
Job Responsibilities:
To help the Directors customise courses with tasks such as recolouring, syncing voiceovers to animations, identifying content for translation projects.
Using a range of software tools, such as Premier and Illustrator, including elearning authoring systems.
Liaise with suppliers on budgeting and project management.
Liaise with clients on customisation requirements.
Review supplier/ internal work prior to sending to clients.
Participate in regular meetings with the Development team to give updates on current projects and assist with planning future projects.
Key Competencies:
IT literate – we use computers and various software systems for all our work, authoring, editing and communications. Training will be provided on the packages we use, however a desire to learn lots of systems is a pre-requisite. Whilst the role uses many creative tools, the tasks are more akin to comparing long Excel lists than letting your imagination run wild.
Accuracy, all work must be completed to a high standard.
Excellent English, accurate proofing of our materials before delivery is essential.
Honesty, we are a small team and whilst we don't expect you to know how to do everything, we do need you to be honest with us and deliver when you say you will or ask for help at the earliest opportunity.
We see this as an entry level position; whether school leaver or new graduate, we are willing to train the right individual if/as the role develops.
You will be working directly with one of the Directors as part of the Development team.
About beTravelwise
beTravelwise is a boutique SME specialising in bespoke travel safety & security awareness training. All companies have a legal and moral obligation to provide this training to their employees. Whereas many have inhouse teams producing learning materials, a growing number are looking to third party experts. beTravelwise produces high quality, customised courses in a timely, cost effective manner.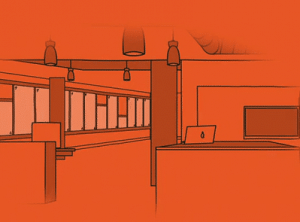 Our elearning courses and videos support organisations to help fulfil their duty of care obligations to their employees, to ensure they are safe both whilst travelling and in the workplace.  We have global clients with many well-known brands amongst them, more than 50% of which are in the US.
This is an exciting time for us as we grow our operations and our client base in a climate where companies are more aware than ever of the need to mitigate risk.
Location
Our office is based at Warren Farm, Savernake (nr Marlborough), Wiltshire SN8 3UU. This will be your normal place of work.
Employment Hours
40-hours per week, 9am to 5pm (8 hours per day) Monday to Friday.
Flexible working, both hours and location, will be considered.
There will be a probation meeting after 3 months, reviewing the overall standard of work, main qualities and areas to develop further.
Pay
Hourly rate as per government living wage guidelines commensurate to incumbent's age.